RFE (Request for Enhancement)
Add a separate "Output (Terminal Mode)" window that is simply a read-only Git Bash shell to display the output of the last operation. It will not show the history like the original "Output" window does, only the last operation (if the last SmartGit operation is a group of git commands, then just show that group of commands).
Users can either display both windows, or switch between the two, depending on their needs.
Reason: In the project that I'm working on, it is impossible to read the hook errors in SmartGit.: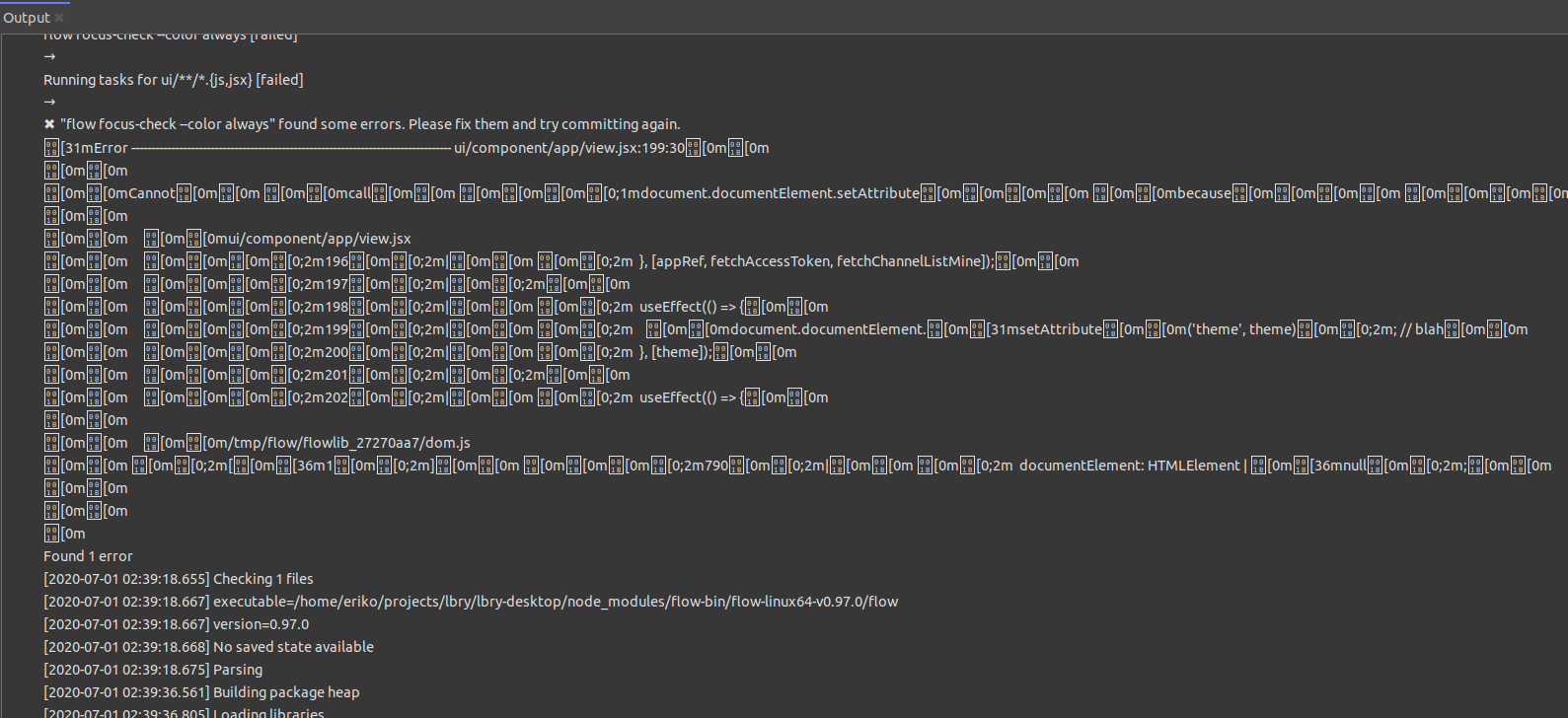 I always have to open the shell, which is a pain: