RFE (Request for Enhancement)
Currently if you have multiple changed files in your working copy at once, and you select all of them, it will only show the diff of the first file. Using Show Changes (F4) will open a new window for every file you've selected which is not very convenient.

Ideally the diff in the main view contains the changes for all selected files, not just the first, like so: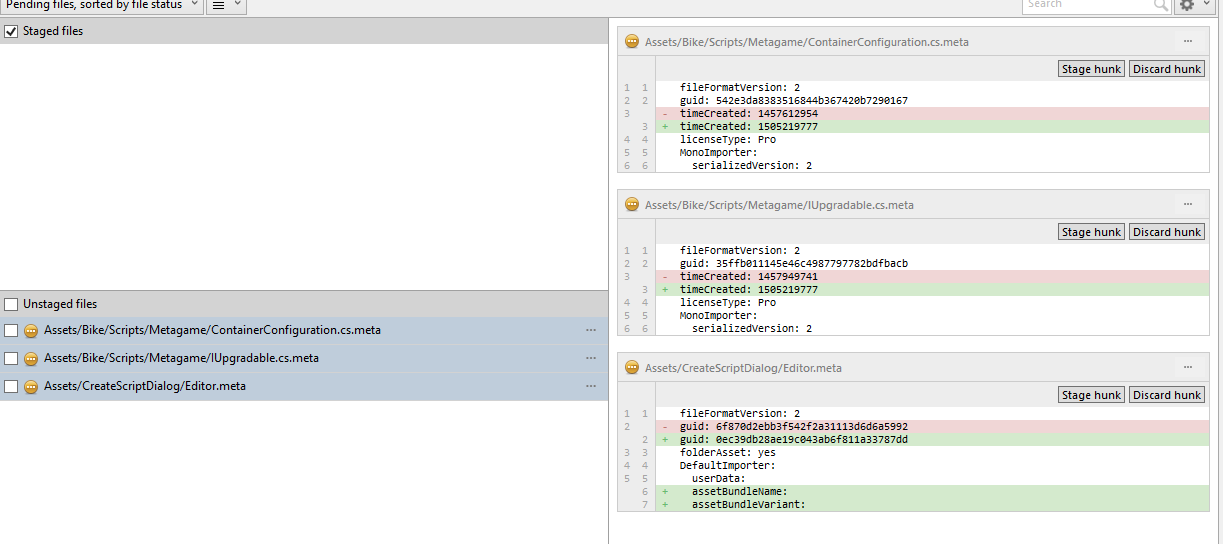 Alternatively it would also work if using Show Changes for multiple files would open one window with all the diffs contained within, so you can still easily navigate between the files but close the view with one click.
Either of these solutions would make it more convenient to evaluate what changes are currently in the working copy and if there's some changes that can be discarded.