RFE (Request for Enhancement)
Provide a mechanism where the user could add their own actions in the list of actions on some popup menu.
Take this popup for example: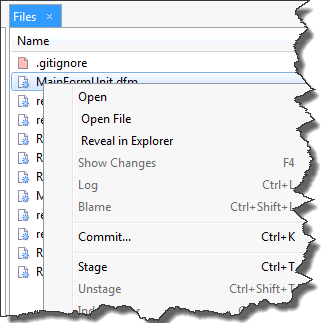 Open and Open File will both invoke the program associated with the file extension. I do not always want to open the full IDE for a file but simply edit (UltraEdit) or browse (V Fileviewer) or Zip or copy the file someplace else.
It would be nice to be able to add actions to the popup list.