RFE (Request for Enhancement)

Since the version 18.1.0, SmartGit change how log entries are display: it will skip Author information if it's identical to the above commit.
This kind of modification is too related to SmartGit's user preferences, personnaly I think it is a regression. It could be nice that SmartGit's developers add an option to enable or disable this behavior.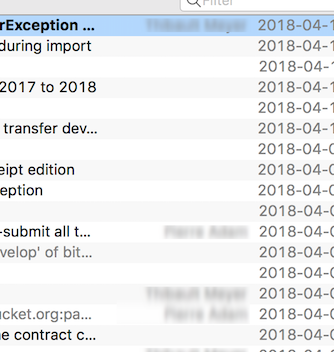 Initial discussion: https://groups.google.com/forum/#!topic/smartgit/ITb73VdKhKA